Hey kids!
Well it's been pretty dry on the old blogging front, combination of having too much fun, technical mishaps and simply couldn't be bothered. ;-)
Here goes with the catchup.
We left you as we arrived in LA. We spent the night at the Hilton at LAX and then picked up the hire car on Saturday morning.
We headed for Hollywood boulevard but stopped at a Walmart to buy some supplies. The neighbourhood was called Crenshaw. Let's just say that it was a "real" LA suburb. I was ok but Julie had a couple of challenging moments. The big bonus for me was finding a sports store where I picked up a 49ers jacket at a snip as it was off the beaten track.
Onward to the walk of stars. To say that we were underwhelmed wouldn't cover it at all. We stayed exactly 20 mins. I love the movies but this was just tourist tat. Although Julie did seem impressed with one set of paw prints.
We did stop at the Fossil store on the way out and made a couple of purchases.
Next stop was Griffith Park on a recommendation of a friend of mine Mr Matt Binns. (Good advice, sir). Julie and I both loved it. Griffith as well as being a park is home to an observatory. You get great views of the sprawl that is Los Angeles from up there. It has the added bonus of being next to the Hollywood sign. Tick! Not bad especially as it is free, unless you visit a planetarium show which we did. The best $7 I've spent on the trip in my view.
Mid afternoon we jumped back in the car and headed south to Long Beach and our lodgings for the night the RMS Queen Mary. For those out there who do not know, the city of Long Beach bought her when she was retired as a liner and moored her as a hotel. Well, we were both impressed. Julie so much so, that she asked to stay for an additional night, which also had the benefit of slowing the trip down as the next two stops were to be for two nights.
We had a great time in Long Beach. On Sunday morning we rented a side by side tandem and rode the shore path. Ate some ice cream and took it easy. That night we went to a sports diner where I got to eat pizza while watching American football and baseball simultaneously, which for those who know me, made me very happy. We then hit the cinema at the ladies request and watched Footloose. Wouldn't have been my choice but I enjoyed it although it's not a patch on the original.
Cabin on the Queen Mary
Up early on Monday. The extended stop in Long Beach meant I had a long drive ahead. So we picked up California route 1 and headed for a place called Cambria stopping at Venice Beach and Santa Monica on the way.
Just after we drove through Malibu I received a phone call from my friend Roger to inform me that he had secured the press pass for Sundays Game. I am writing this three days later and it still hasn't sunk in that I will be on the sidelines of an NFL game! Humbled!
Cambria is a small town with one street and lots of charm, we loved it. Julie especially as she was able to slow right down and recharge the old batteries. First night there we ate at a diner again and again simultaneous sports.. Ahhh bliss. The second night we had a curry at a restaurant called Robins. I mention only because it was one of the best curry's I have ever eaten. Should you ever find yourselves in Cambria try it. They also have a quant tradition in that they have a scarecrow contest each year. (see photos)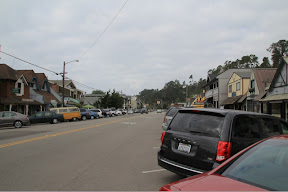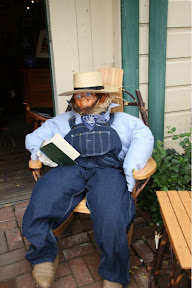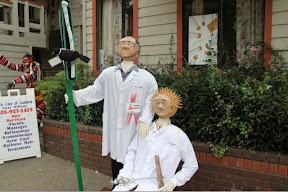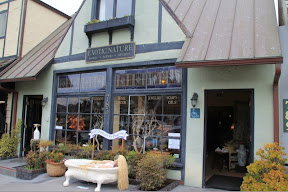 Our "house"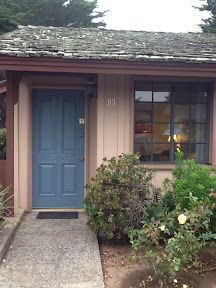 Wednesday saw us wave goodbye to Cambria and head up the coast. We stopped at Hearst Castle which was one of the vacation homes of William Randolph Hearst. We enjoyed it and found it interesting if a little gaudy, but did have to laugh at the gasps from our American cousins when they heard that some exhibits we're 200 years old etc!
Further on up route 1 you come to a part of the coastline called Big Sur. Amazing, no other word for it. It really is beautiful and stunning. If you are a fan of scenery you have to see this.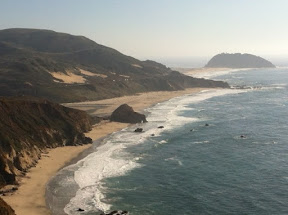 We arrived in Monterey last night and I was happy to see that the hotel had not "cheated" on it's online pictures. It really is right on the beach in fact here is my view as I sit and write.
We are shopping tonight and heading on tomorrow. We haven't made our mind up about where as there are choices. So stay tuned folks!
- Posted using BlogPress from my iPad
Location:Sand Dunes Dr,Monterey,United States